Organizations often use tools like 360 degree feedback system in order to evaluate the performance of the employees. Often the employees are curious to learn how others anticipate them or their performance. Based on the results, one can greatly improve themselves. Often organizations want to avoid biased evaluation and want to maintain a level of transparency. For this, they are introducing 360 evaluation tools within their system. It's a multi-rating tool that gives an assessment and feedback about a person from all possible angles. For example, it includes a review feedback from the peers, subordinates, managers, clients, and as well as from customers.
Evaluating Employees Is Very Important
With the help of 360 evaluation tool, getting a right insight about a staff becomes possible. The insight can highlight both the strengths and weaknesses of an individual. In fact, the performance of the staffs may be also evaluated. Based on the results, employees can develop themselves. If they need a certain kind of training to improve or gain new skills they can get that.

How The 360 Degree Feedback Tool Can Be Helpful For Individuals? 
One of the important things, which employers or managers need to do, in order to lead their organization to success, is to prepare the individuals for the organizational changes. It can help in increasing their job effectiveness and making them more responsible for their work.
Well, 360 evaluation can be very effective for individual development. Based on the feedback obtained can help in individual improvement and organizational growth. When a person is able to work in collaboration with a team, they can simply contribute for the betterment of the firm. In fact, the tool can also assess the strengths of a person who has the potential to become a leader.
Other ways through which it can help an individual to grow are mentioned below. They are:
Self-Awareness
360 degree assessment can serve as a powerful tool and can help individuals to grow, improve, and develop their interpersonal skills. For example, the feedback can help in identifying the shortcoming of the individual which can be a person's inability to control their temper or over-dominating nature. Once the person sees the report, the person can take necessary action to change his/ her behavior.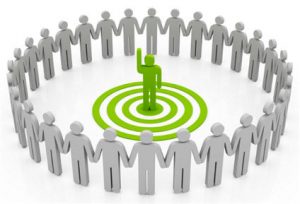 Balanced View
Tools like 360 evaluation are best for individuals as well as for organizations, as it gives a balanced view about a person's performance or their behavior. This reduces a person to get extra advantages. As it provides a realistic picture of the individual and where they stand.
Highlighting Strengths/ Weaknesses
Reviews obtained from the 360 degree feedback system can help individuals to learn about their strengths and weakness. Acknowledging the strengths can help in performance improvement. In fact, it can help in making growth which can be effective for the organization. It can also highlight their weak points so that they can work on improving it. Discovering the weak points can help individuals to improve.
In order to make an organization successful, it is important to check if it can meet their goals. In order to meet their goals, an organization needs to motivate their employees. With the help of 360 evaluation they can help to motivate the employees to work better.